Ceramic Coating (CQuartz)
CQuartz Finest Reserve Ceramic Coating
CQuartz Finest Reserve is a unique experience built around an entirely new next generation nanotechnology and the service of the most talented and passionate car care perfectionists in the world.
Why CQuartz Finest Reserve Ceramic Coating?
Since day one, the goal of CQuartz Finest has been to approve only the most talented, caring, and character driven professionals across the world.
Over the years the program has continually improved and demanded more of their installers, while pushing the chemists to continuously innovate and provide the tools necessary to surpass expectations for these specialists and their clients time and again!
What is the CQuartz Professional Service Difference?
Not only are CQuartz coatings leading the industry with constant advances, but no other company takes as much pride and care with every installer application they review!

Thousands of detailers in North America apply to become CQuartz Professionals and only a select few are approved because of the standards for quality of work and integrity that CarPro demands from each installer.
RALEIGH'S TRUE CERAMIC COATING EXPERTS
We all want to keep our cars looking and feeling brand new for as long as possible. And its our mission to help you and your car look "brand new" for its entire lifetime with our high-performance CQuartz Finest coatings.
A Freshly Waxed Look For Years
Keeps Your Car Cleaner In Between Each Wash
Preserve a Higher-Resale Value
Friendly & Knowledgeable Support
RALEIGH'S MOST ADVANCED CERAMIC COATINGS
An exhilarating gloss that never fades.
Experience a new level of shine that is more impressive than ever before and that will not fade for up to 10 years!
Protection that pays for itself.
CQuartz is trusted by over 200,000 car owners worldwide to protect their vehicles against aging, degradation and wear & tear to maximize resale value.
Increase shine. Decrease maintenance.
Underpinned by new SiO2 (quartz) technology, CQuartz creates a new standard in Anti-Stick & Self-Cleaning abilities.
Installed by the America's top detailers
CQuartz Finest Reserve is the most exclusive coating in America. Available only through the elite network of 120 installers across the country.
Reduce scratches & swirl-marks
With it's hyper-slick surface and higher-resistance to impact, CQuartz Finest Coatings effectively reduce swirl-marks, marring and light scratches.
A solid warranty you can count on
We back our installations with the best warranty available in Raleigh and Durham, North Carolina!
THE BEST CERAMIC COATING PACKAGES IN RALEIGH AND DURHAM NC!
We all want to keep our cars looking and feeling brand new for as long as possible. And its our mission to help you and your car look "brand new" for its entire lifetime with our high-performance CQuartz Finest coatings.
INCLUDES:
Paint Correction and Refinement to remove scratches and swirls before coating installation.
INCLUDES:
Paint Correction and Refinement to remove scratches and swirls before coating installation.
INCLUDES:
Paint Correction and Refinement to remove scratches and swirls before coating installation.
EVERYTHING YOU NEED TO KNOW ABOUT CQUARTZ AND CERAMIC COATINGS!
With the ever growing number of car coatings in Raleigh, Durham and Cary, it's quite normal you're having a hard time choosing which one will benefit you the most.
They not only protect your car, but they also make your car easier to wash and help keeping your car "clean" longer in between each wash. And inevitably, protecting your paint, trims, wheels and interior surfaces against aging and degradation will help in maintaining a higher resale value. Not too shabby!
But stay wary of other "wilder" claims regarding nano paint coatings, they are not these "super coatings" that can repel rock chips, bumper scuffs and scratches like a paint protection film. Many experts in the care care business highly criticize these misleading claims.
So what is the truth about automotive Ceramic Coatings? What benefits do they bring? What are the limitations? Where can I find the best ceramic coating in Raleigh? Don't despair, this page is all about you, we're here to clarify it all.

WHAT IS A CERAMIC CAR COATING?
A Ceramic Coating is a liquid quartz formula that is applied manually to the exterior surface of a vehicle. The coating chemically bonds with the car's paint and creates an effective and efficient layer of protection.
The bond the Ceramic Car Coating creates can be permanent or semi-permanent. This means that it will not wash away nor break down and it won't require repeated applications like waxes or sealants. In Raleigh NC, examples of such products are CQuartz, Opti-Coat and Ceramic Pro.
Mind you that a 9H Ceramic Coating is a premium wax alternative but does not substitute the need for Paint Protection Film, that is still the best protection against rock chips and scuffs.
WHAT DOES A CERAMIC COATING DO?
Simply put, a Ceramic Paint Coating in Raleigh NC creates an additional protection layer to the exterior of your vehicle and helps it look as if it was new without much of a hassle. Applying 9H Coatings to your car will make it more resistant and will make washing easier.
But what are the main benefits of ceramic coatings?
A waxed look, at any time
When you install a 9H Ceramic Coating, the product, by chemically bonding with your car's paint, creates a deep gloss that is persistent and does not fade away. By simply washing your car, the brilliance of your nano-coating will be revealed and the result will be as if you've just waxed your car.
Protection That Pays for Itself
Deciding to invest in a ceramic coating installation, is a decision that benefits you in the present since it protects your car from aging and deterioration, but it will also result in higher resale value for your car.
This means that you'll invest today for something that not only provides you with an ever-shiny car but that in the future will pay you back. It's a win!
Drastically Reduced Maintenance Frequency
By applying a ceramic coating, you'll be able to significantly reduce the time you spend washing your car. This is because ceramic paint, thanks to its anti-stick technology, prevents dirt, brake dust, bird droppings, and other contaminants from attaching to your paint.
Protection from UV damage/oxidation
When a vehicle is continuously exposed to sun, (like Raleigh's ruthless sun), the paint will suffer from oxidization, which results in faded paint, duller in color. Ceramic Paint Coating protects even against the ultraviolet rays from the sun and reducing the oxidization suffered by the paint.
Protection from Chemical Stains and Etching
Chemical Staining from naturally acidic contaminants is a common problem for your vehicle in Raleigh NC. Ceramic Car Coating can prevent contaminants to bond to your vehicle's paint. All in all, this means that your vehicle will be more resistant to etching and staining. However, you should always remove the contaminant promptly.
We all love glossy and shiny paint on our cars, don't we? Automotive Ceramic Coating enhances the reflective properties of your car's paint and makes it look ready for a showroom, always. Your car will look brand new as if just bought.
A Ceramic Coating installation adds value to your car.
At Distinctive Detailing NC, we offer extensive expertise on Ceramic Coatings and we are proud coating installers in Raleigh and the surrounding area.
WHAT ARE THE MYTHS ABOUT CERAMIC COATINGS?
We've talked about all the good things Ceramic Coatings can provide your car with, but remember that this product will not solve every problem your car has. Yes, Ceramic Paint Coating can bring a lot of benefits to your car's exterior but it's not a miracle. Make sure you know what Ceramic Coating does not do, so you can detect some popular and misleading myths about coatings.
‍"Ceramic Coatings Protect Against Scratches, Swirl Marks or Rock Chips"
This is a myth. Ceramic Coating can repel small scratches, as we mentioned above in the benefits, however, a coated car will not be completely resistant to the risk of rock chips or parking lot scratches.
Some detailers in Raleighs tend to exaggerate the scratch-resistance properties of Automotive Ceramic Coatings, resulting in many disappointed customers.

Automated touch car washes or car washing techniques that are not appropriate will still create swirl marks on your car's paint, even with a Ceramic Coating.
Keep in mind that ceramic coating does not eliminate the need to properly wash your car to avoid swirl marks and it is not a substitute for serious scratches or chip protection like Paint Protection Film, also referred to as Clear Bra.
"Eliminate the Risk of Water Spotting "
In Raleigh NC and around the country a drop of water has a certain amount of minerals and dirt in it. When water drops on your car's external surface and then evaporates on the car's paint, some minerals are left which gives rise to visible spots. These minerals can work their way into the pores of the paint of time and can even permanently etch themselves into the paint if left long enough.
Although a Ceramic Coating does have hydrophobic properties that can reduce water spots, making water sliding off from the coated surface, it is no magic. There might be some drops on the vehicle that might still cause water spots.
"You'll Never Need to Wash Your Car Again"
We mentioned that Ceramic Coating will ease washing and will require minimal maintenance, but still, a coated vehicle will still need a wash every few weeks instead of every week with a wax or sealant. If you want to maintain a great-looking ceramic coating for years to come, it needs to be maintained.
Especially in Raleigh, your car will get dirty when driving around, let's be honest. You will still have to regularly wash your car, even when protected by a ceramic coating.
What the ceramic coating will provide you is less time spent in the washing process and will eliminate the need of having to wax your car every few months.
So, even if Ceramic Coating will not eliminate the need to wash, it will make you able to obtain better results with considerably less effort.
FOR IMMEDIATE HELP & EXPERT ADVICE CALL US AT 919-964-0572
FREQUENTLY ASKED QUESTIONS ABOUT CERAMIC CAR COATINGS
Can Anyone Install a Ceramic Car Coating?
If you want to have your car to be protected for the longest amount of time, you should get your coating installed by professionals only. The only companies that offer CQuartz Finest and Professional Ceramic Coatings are CarPro Certified detailing businesses.
Because of ceramic coatings hardness, if something goes wrong in the installation, only wet sanding will be able to fix it. Because of the high level of risk, to become a CarPro CQuartz Certified Detailer is quite a process.
To be able to install the protective coat on your car's paint, detailers need to prove their expertise. Finding the right Detailer is essential in having peace of mind and know that you are in the "right hands".
Most of the ceramic coating companies have a "prosumer" version of their flagship coating offered to DIY detailers. Even if it seems pretty easy to apply it is still not the best idea to do it yourself.
The thing is that the application is quite tricky and you need a particularly clean environment with perfect lighting to avoid screwing up during the process.
Unless you have plenty of experience with paint correction, we strongly advise you to leave these coatings to professionals only.
Even if the prosumer products are milder in their composition and might not need wet sand to be removed, they might require compounding and polishing in case of leftover high spots.
Always reach out professionals for this kind of job, it is not always as easy as it looks and the risks of messing it up are quite high.
Can a Ceramic Coating be Installed on a Brand New Car without Paint Correction?
You wished brand new vehicles are without defects when delivered, but sadly, it is not always the case. Sanding marks and holograms in a car's paint are pretty common even at the dealership.
In some cases, maintenance might be needed after the car leaves the factory due to problems arising during the painting process. However, because of the lack of investment from car companies to properly fix these problems, under certain lighting, the marks will be visible.
Furthermore, when a car sits on a dealer's lot for a long time, it might have been improperly washed at the dealership, meaning that you might purchase a car with swirl marks. These problems apply to any car company, from Hyundai to Ferrari. Your car's paint needs to be properly maintained, checked and corrected before it is ready for a coating, no matter if it is new or used.
Is a Ceramic Coating Good for your Car?
Depending on what your goals are, a ceramic coat is good for your vehicle. For example, if you are one of those people dreaming of glossy paint, a perfect looking car without having to spend too much time on maintenance, the ceramic coating is good for your car.
We described the benefits of ceramic coating above so you already know that they provide you with better protection than any wax or sealant and they enhance your car shininess.
What we haven't talked about yet is that they can last from 1 to 10 years, depending on the type of coating you select and the maintenance you'll provide your car with.
All in all, applying a Ceramic Coating to your car will give your car's paint protection, gloss, and longevity.
How Much Does a Ceramic Coating Cost in Raleigh NC or Durham NC?
You want your ceramic coating to be applied by a properly trained and certified professional for your nano-coating to provide enhanced durability, protection, and hydrophobicity to your car's paint.
In Raleigh NC or Durham NC, you can expect to pay from $999 for entry-level installations and upwards of $2500+ for higher-end and more robust ceramic coatings. The specialized equipment is costly but the results will be more than worth it. The costs of getting your car coated depend on the conditions of your vehicle and its size, but also on the brand and type of coating you choose.
Can a Ceramic Paint Coating Damage my Paint?
Ceramic coating is similar to your clear-coat, so it will not damage your exterior, it will protect it instead. But just like the clear coat, if not properly installed, ceramic paint coating will leave visible residues that create orange-peel, blurriness or mirages.
The residues will not damage the paint but will have an impact on the appearance of your exterior. With proper installation, however, the results will be much better than with clear-coat.
We always recommend getting automotive ceramic coatings installed professionally.
SO HOW CAN YOU BENEFIT FROM ALL THIS INFORMATION?
Before making a decision you should be informed about the different benefits a ceramic coating delivers, and stay aware of outlandish claims. And vetting your coating installers experience and know-how is primordial to successfully purchase a ceramic coating that will perform as per the manufacturers specifications.
Poor installations will cut down by years the durability of any coating. Choose an educated and honest installer and you will know that your coating will be installed according to the manufacturer's requirement. If you want to get your car protected with the best expert in paint protection in Raleigh, choose Distinctive Detailing NC and get a quote today!
TRAINED, INSURED, CERTIFIED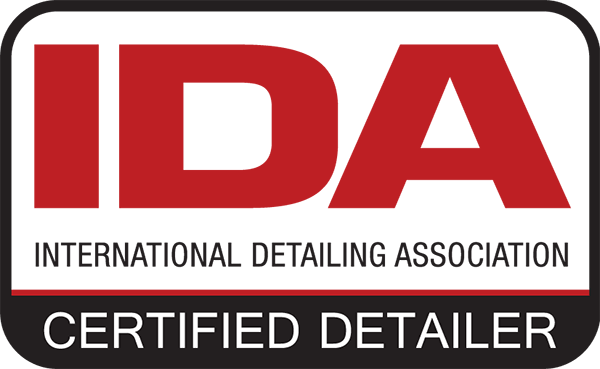 We are a proud to be an International Detailing Association Certified Detailer.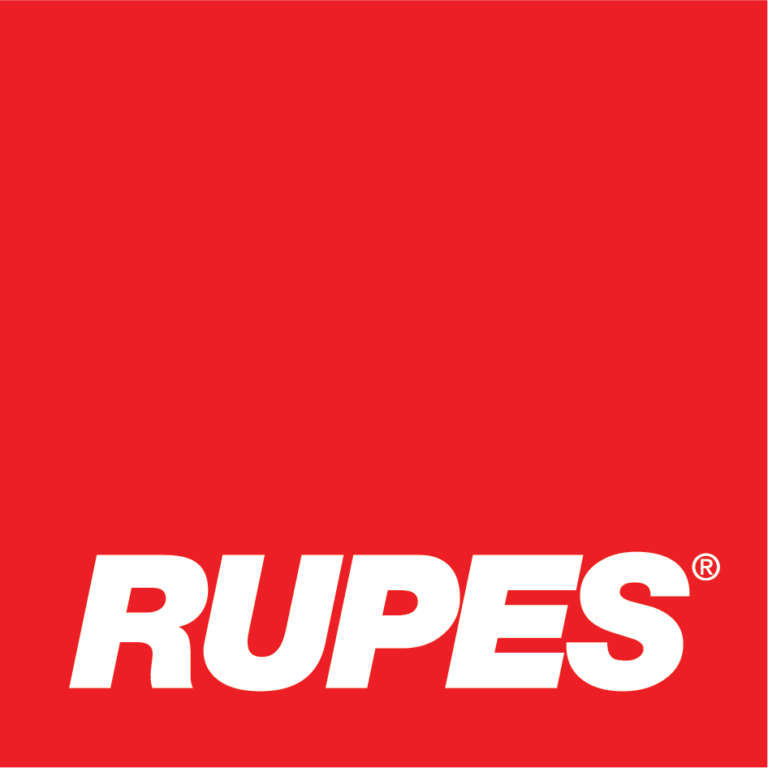 We are Raleigh's 1st Rupes Certified Detailer. Validating our skills in advanced sanding and polishing techniques.
With only 200 certified installers in the USA, CQuartz Finest Coatings is the most exclusive detailing network in America and we've made the cut.
No series of emails. No spam. Just a custom quote.