Paint Protection Film (STEK)
PAINT PROTECTION FILM INSTALLED WITH SCRUPULOUS ATTENTION TO DETAIL.
Explore the Distinctive Detailing NC line of high-performance and high-precision paint protection film services. Distinctive Detailing NC offers a wide arrangement of clear bra packages near you to suit any car and environment. Few companies have been so consistently identified with the pursuit of excellence, the quest for the absolutely flawless installation that delivers both the perfect balance between an invisible final look and extreme protection.
STEK DYNOSheild Paint Protection Film (PPF)​
DYNOshield provides you with a premium top-coated Paint Protection Film (PPF). Our nano-ceramic top coat is bonded to the film at a molecular level providing extreme hydrophobic properties and virtually eliminating the need for waxes and after-market top coatings.
DYNOshield also has strong self-healing properties allowing light surface scratches to ""heal"" back to a smooth and glossy finish. Our proprietary top coat combined with UV-resistant, anti-yellowing adhesives gives DYNOshield unique clarity and performance with extreme puncture resistance.
DYNOshield Specifications :
DYNOshield paint protection film is warrantied for 10 Years against delamination, yellowing, bubbling and cracking.
SunTek car paint protection films have proved themselves from the start in the most extreme conditions imaginable – from the frozen roads of Alaska to the gravel roads of the backcountry, in the parking lot and on the race track. For over 2 decades now, SunTek clear bra films have proven to be the ultimate protection against rock chips, scratches, and other cosmetic damages for car owners around the world.
Our commitment to precision and high-performance ensures the beauty and look of your car is unaffected by the installation of our clear bra film. By leveraging laser-cutting technology with master craftsmanship, our Edgeless Installation pushes back the boundaries of the industry to deliver a true invisible look. Making our paint protection films virtually indiscernible to the naked eye.
SunTek Paint Protection Film is scientifically formulated to create a strong, reliable layer of protection against damage caused by rocks, salt, insects, and other road debris. Its self-healing technology repairs scratches with heat from the sun or an engine.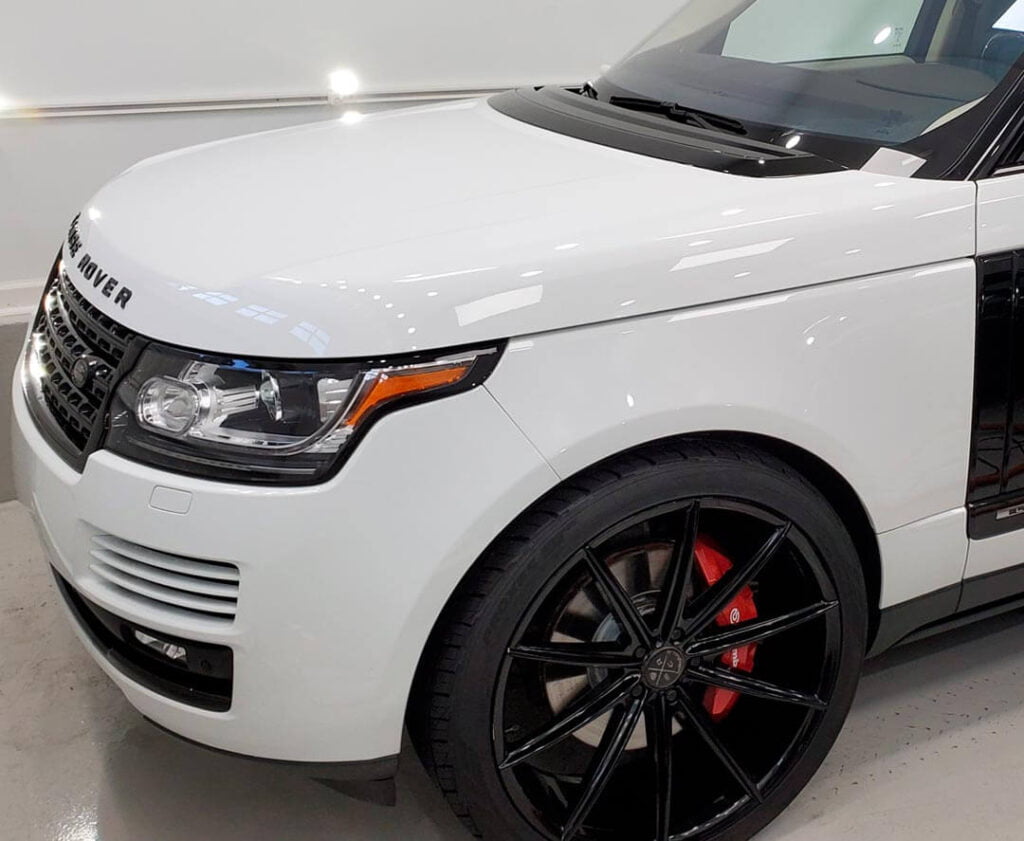 STEK DYNOMatt Paint Protection Film (PPF)
Sharing our DYNO line HYDROphobe® top-coat technology this Paint Protection Film offers hydrophobics and self-healing with the aesthetics of a smooth matte finish. You don't have to pay a premium for a matte paint option or a sub par paint job. Feel confident your vehicle is protected, preserving your original paint and giving you the beautiful matte finish your vehicles deserves. 
Why STEK Paint Protection Film?
Founded in 1977, STEK has almost 40 years in the film protection market. With early successes providing OEM solutions to Hyundai, Toyota, and other auto manufacturers STEK recognized the market potential for consumer-oriented paint protection products and has been identified as one of the largest paint protection film suppliers in the world – both private-labelled and under the STEK Shield Technologies brand.
STEK controls the entire end-to-end process:
THE PERFECT UNION BETWEEN PROTECTION AND ELEGANCE
Each installation is coupled with a 10-year warranty which covers yellowing, cracking, and bubbling.
Increases stain resistance and retains a high gloss or matte finish by limiting surface accumulation of water and dirt.
Get all the benefits of STEK clear bra films with a head-turning, matte finish. Perfect for satin finish cars.
We want to ensure that your PPF performs as well throughout your car's life as on the day you bought it.
STEK recommends hand-washing cars protected with PPF. If using a high-pressure washer keep the nozzle at least 36″ away and avoid spraying the edges of the PPF directly. Test any wax or after-market sealant before applying to the PPF. Extremely hydrophobic PPF topcoats like HYDROphobe® on DYNOshield® may interfere with application of wax or other coatings. Do not use pigmented or abrasive waxes or waxes containing naphtha or kerosene. Do not use any abrasive pads or harsh chemicals on the film. Remove contamination ( bird droppings, tar, bugs) as soon as possible to avoid any staining or damage to the film, stubborn stains can be removed with isopropyl alcohol. Avoid using isopropyl alcohol in direct sunlight or if the film is hot.
STEK top coated paint protection film (PPF) has a self-healing ability so light scratches can be removed by hot water or the use of a heat gun over the affected area. Note that if a scratch penetrates the topcoat, it will not self heal. Using automated car washes increases the likelihood of surface scratches penetrating the top coat. This is a characteristic of any top coated PPF.
The HYDROphobe® top coat of STEK products creates water beads for a self cleaning effect and easy maintenance. We recommend drying the water beads off of the film after rain or wash if in warm weather or sunlight to avoid water spotting.
The following How to Maintain STEK Clear Bra FAQ covers best practices for caring for STEK top-coated thermal polyurethane (TPU) paint protection films. STEK strongly recommends that you follow these guidelines to ensure best results:
How do I wash STEK?
Hand wash with a "Ceramic Coating" friendly shampoo such as STEK Shampoo. Rinseless washes are also safe.
How do I dry STEK?
Microfiber drying towel or chamois.
How do I clean (clay) STEK?
Avoid using "Clay" it can mar the finish, get caught in edges and discolor the Clear Bra. The two contaminants that deteriorate a Clear Bra are Road Tar and Iron Oxide and two great chemical decontaminates for this are STEK Tar and STEK Iron.
How do I polish (wax) STEK?
STEK Finish is a great sealant that will help bring back gloss and hydrophobicity. There is no need to polish STEK but if a major problem arises talk to us, we do have STEK Fusion, a professional only polish that can fix minor water spotting.
What specific products should be used to maintain STEK?
Treat STEK like a "Ceramic Coating" using Ceramic Coating friendly products.
What products should I NOT use to maintain STEK?
Do NOT use… Detergents containing waxes, sealants or silicone.
What should I NOT do?
If something looks unusual, please ask.
TRAINED, INSURED, CERTIFIED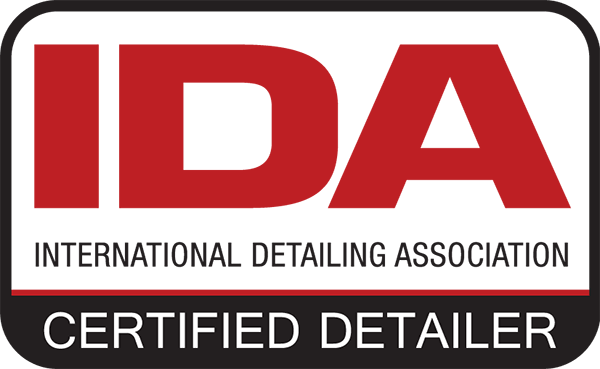 We are a proud to be an International Detailing Association Certified Detailer.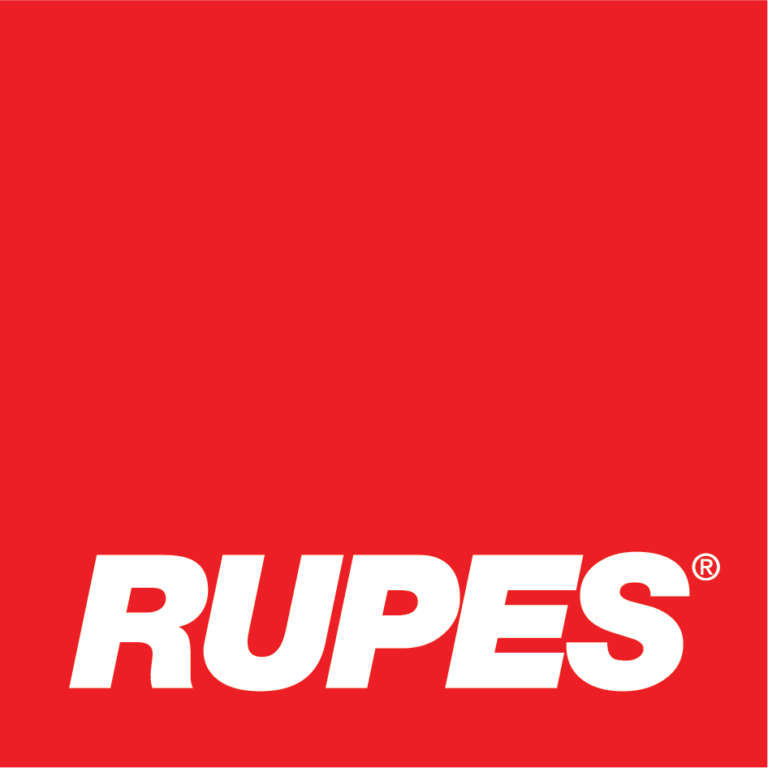 We are Raleigh's 1st Rupes Certified Detailer. Validating our skills in advanced sanding and polishing techniques.
With only 200 certified installers in the USA, CQuartz Finest Coatings is the most exclusive detailing network in America and we've made the cut.
No series of emails. No spam. Just a custom quote.